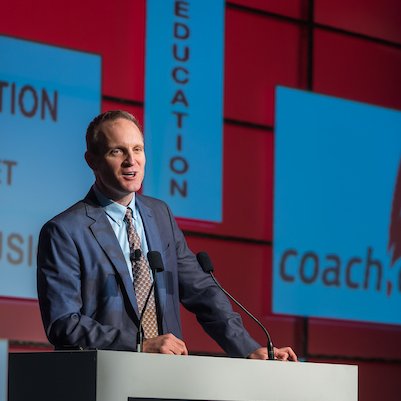 Dr. Wade Gilbert is an award-winning professor and internationally renowned coaching scientist in the Department of Kinesiology at California State University, Fresno. Wade has more than 20 years of experience in conducting applied research with coaches around the world spanning all sports and competitive levels, from youth leagues to the FIFA World Cup and the Olympic Games. Gilbert is Editor-in-Chief of the International Sport Coaching Journal and is a regular contributor to coaching seminars for Olympic and national team coaches in the United States and Canada.
Definition of Coach
A coach as a teacher, the word coach comes from old English it described the person in the carriage who taught the wealthy while they were traveling in England
Why
To watch others grow, to see how the growth changes them at a deeper level.
Thought for the day
Don't let best get in the way of better.
Failure
Designed practices where kids didn't have not much meaningful activity, not a lot of touches of the ball
Fundamental 4
As a coach we have to be comfortable with being uncomfortable, we cannot control everything we can't be the "puppet master coach" let go a little bit
Coaching Toolbox
Pause, before you coach take a few moments to reset yourself from whatever was going on the rest of the day
Book Recommendation
Coaching Better Every Season – Wade Gilbert
Link to purchase: http://bit.ly/2hhDwMD
Contact
Coaching Better Every Season Facebook page
https://www.facebook.com/CoachingBetterEverySeasonByWadeGilbert/
Twitter @WadeWGilbert
YouTube New Zealand Talk Link: https://www.youtube.com/watch?v=rZ_matZKgDY